Podcast: Play in new window | Download (Duration: 49:58 — 68.8MB) | Embed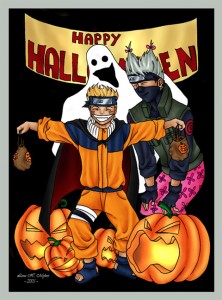 I told you I was going to do a Halloween edition. And here it is. Not a lot of talking, just music.
Here's the music, in order. No time for album covers, since most of them don't have any. A lot of these groups have just gone away, or gone on to do other things, some musical, some not. La vida es así­.
"Trick n Treat" by the Peeper Radio Theater
"One-Eyed Maestro" by Kevin MacLeod (I actually used this as background music for a video montage of pics of my nephew Dillon from a long time ago. You can view it on YouTube.)
"Balrog Boogie" by the Diablo Swing Orchestra
"Halloween Girl" by Ghosts on the Radio
"Eerie" by Gooze (the website is only approximate—apparently some of them have moved on)
"Can You Dig It?" by Creepy Creeps
"PC Halloween" by Devo Spice
"Shaken Not Stirred" by Br. Cleve & His Lush Orchestra
"Sleepy Little Creepy Little Town" by Jonah Knight
"Creepy Doll" by Jonathan Coulton
"Take Me Now!" by Nick Chapman
"Sweet Home Creepy DnB" by DJ Black Acid
"Halloween" by Fishing for Comets
"Halloween is Awesome" by Gemini Dragon
That's it! 49 minutes and 58 seconds of podcast and almost all of it music. Enjoy. Thanks for listening.
This work is licensed under a Creative Commons Attribution-NonCommercial-ShareAlike 4.0 International License.
Permalink for this article:


https://iswpw.net/2011/10/19/project-wideawake-007/