While traditional Chex Mix is good, the recipe is flexible enough that people never stop tinkering with it. Here's my version of taco flavored snack mix.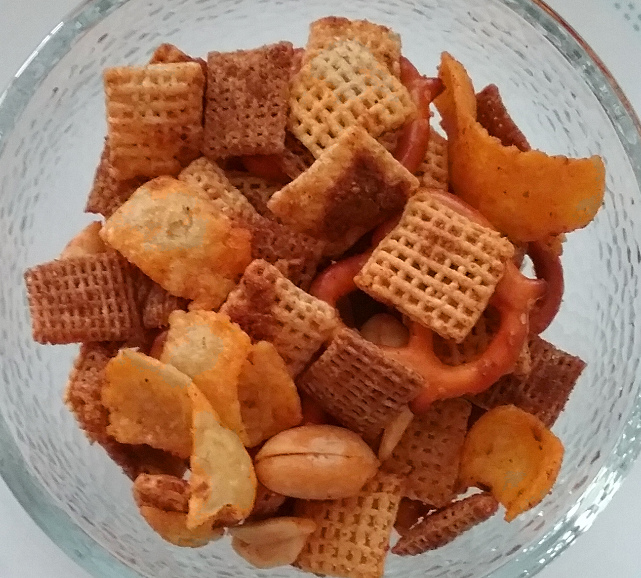 Ingredients
1 stick (8 tablespoons) butter
1 packet of taco seasoning mix (1.25 oz)
1 teaspoon chili powder
1 teaspoon hot sauce
3 cups wheat squares cereal
3 cups corn squares cereal
3 cups rice squares cereal
1 cup pretzels
1 cup peanuts
1 cup corn chips (Fritos, or anything similar)
Directions
Preheat your oven to 250º.
Cut the butter into small pieces and place in a microwave-safe bowl. Microwave on low just until melted.
Stir the taco seasoning, chili powder, and hot sauce into the butter.
When the oven comes to temperature, combine the cereals, pretzels, peanuts, and corn chips in a large baking pan. (I use a full size half deep commercial pan for this.) Drizzle the butter mixture over and stir well until everything is combined.
Bake for one hour, stirring every fifteen minutes. When the mix is done, pour it onto a paper-towel lined sheet to cool.
Notes
The nutritional information (based on 16 servings) looks like this: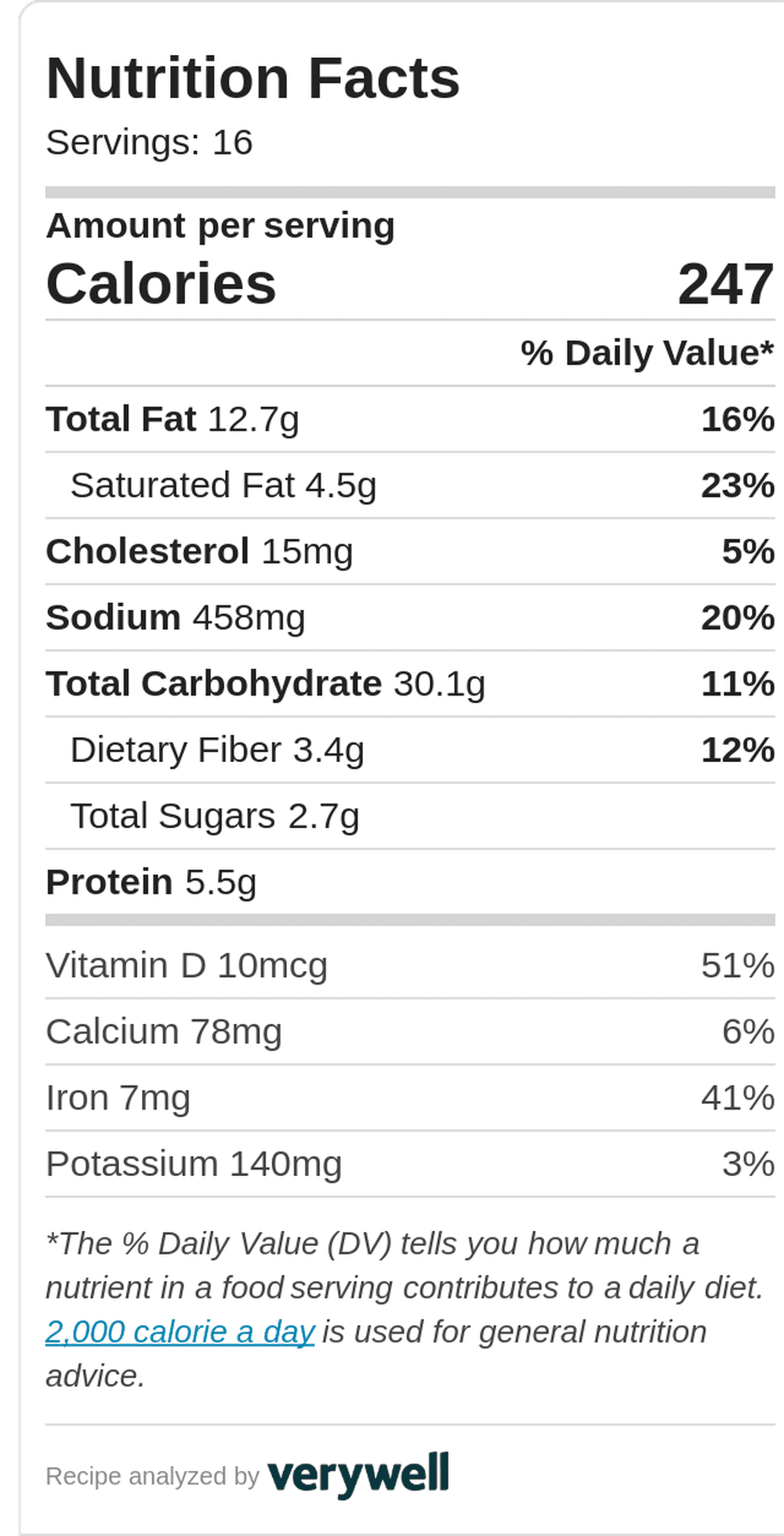 This is, needless to say, not something you want to make every day. But for special occasions, it's great. It does have a good amount of fiber in it, but it also has a lot of sodium. I always use a low-sodium taco seasoning mix for this. (The nutrition information above is with regular taco seasoning.)
This is good stuff!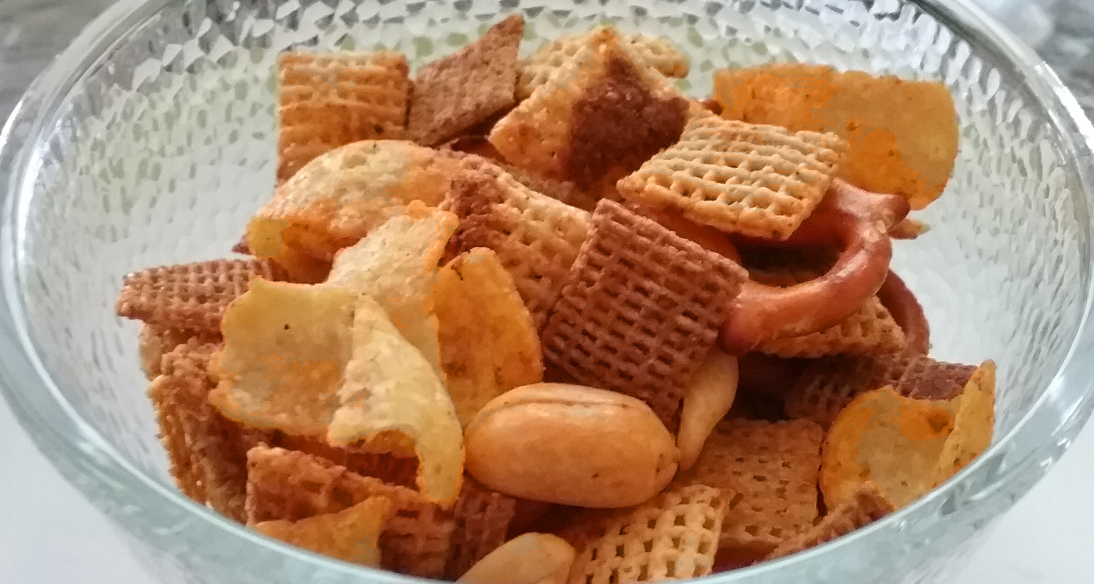 This work is licensed under a Creative Commons Attribution-NonCommercial-ShareAlike 4.0 International License.
Permalink for this article:


https://iswpw.net/2018/06/03/taco-snack-mix/