Podcast: Play in new window | Download (Duration: 51:46 — 59.4MB) | Embed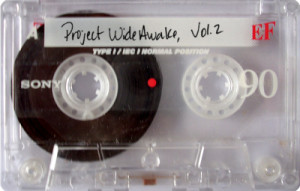 Welcome to episode #11 of Project Wideawake—bringing you music you won't find on your radio.
As before, we have new and improved production values. If you are upset about the delay between podcasts, just keep thinking "new and improved production values, new and improved production values…"
Hey, I never did say I was getting good at this thing.
Important!
As always, all links will open in a new window. Click with wanton abandon.
Warning!
Just a reminder—this show doesn't work as hard to earn its NSFW label as the
Silent Noise Project
, but it still earns it. You have been warned.
This episode's music:
"Stuck in a Rut" by Straight Outa Junior High (4:04)
"Blue Piano Stomp" by Johnny Dodds (3:10)
"Nado Malo" by Colectivo Etéreo (3:58)
"Infralove" by Diablo Swing Orchestra (4:54)
"Alone" by id Submerged (2:50)
"Ho di meglio da fare" by Cortex (2:23)
"Nobody Knows the Way I Feel This Morning" by Alberta Hunter (2:49)
"Sleeping Lions" by The Wind Whistles (4:21)
Episode #011 is 51 minutes and 46 seconds long and is 62.2 MB in size. (I know this shows up as "the 54 minute episode". That's what it said in Audacity. Curiouser and curiouser.)
---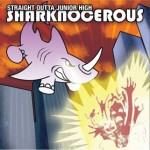 I've written before about how much I love Straight Outta Junior High in other podcasts. Alas, they have since broken up. Just go to their Bandcamp page, and buy their music. They probably need the money to send their kids to soccer camp.
That's not the album this song comes from. Oh, well.
---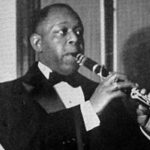 Johnny Dodds was an American jazz clarinetist who died way too young. (I still haven't been able to find out why he died.) There's an all too short article about him on Wikipedia. I originally downloaded this from archive.org, but some copyright troll is apparently playing havoc with it.
---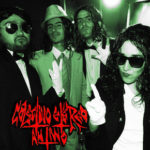 Colectivo Etéreo is a band from Santiago, Chile. "Nado Malo" is from their album Antiwo. They come to us courtesy of the Free Music Archive. They are on Facebook, alas.
---

Diablo Swing Orchestra comes to us courtesy of Jamendo. They are on Facebook, on Twitter, and they have an article on Wikipedia. They also have an official site at www.diabloswing.com.
The lyrics to "Infralove" are at MetroLyrics. Yeah, I don't get it, either. (You can google the word infralove, but most of the hits are about this song. Go figure. It's not easy to come up with something original these days, but the DSO has achieved that.)
---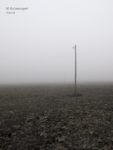 id Submerged is from Norway, but "Alone", along with the other songs on the albums of the same name, comes to us from the Kahvi Collective. You can buy his stuff from Bandcamp. He's also on Soundcloud, if you're into that.
---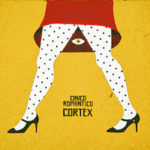 Cortex is an Italian singer, songwriter, and musician who's been producing and publishing music since the mid 2000s. He comes to us courtesy of the Clinical Archives. "Ho di meglio da fare" is the last song on his album Clinico Romantico.
---

Alberta Hunter was a "pioneering African-American singer, the first woman to erase the lines between soul, jazz, and pop music". She has a good article on Wikipedia. Like the Johnny Dodds song, I originally downloaded this from archive.org, but again, copyright trolls. Fuck those people.
I don't mean to get political on a music podcast, but these are the times we're living in. If you think the #metoo movement is a modern movement, you obviously haven't heard "Nobody Knows the Way I Feel This Morning." Women have been complaining about the way men behave for a long time. It's just that now we're finally being forced to listen. If you're offended, suck it up, buttercup.
---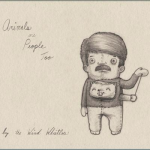 The Wind Whistles comes to us courtesy of Jamendo. They are Tom Prilesky and Liza Moser. You can read more about them on Wikipedia. You can support them by buying their music on Bandcamp. FWIW, they are also on MySpace, as long as it lasts.
"Sleeping Lions" is from their album Animals Are People Too.
---
Interstitial music is courtesy of Kevin Macleod at incompetech.com.
That's it!
Need more blues? Here you go…
Please help Dan find a home for this lost cat:

This work is licensed under a Creative Commons Attribution-NonCommercial-ShareAlike 4.0 International License.
Support This Site
I don't run ads on this site, so if you found this post useful or enjoyable, please support this site by sharing this post on your favorite social media by using the buttons above. If you would like to contribute to the server costs, you can also contribute via PayPal at paypal.me/kjodle. I appreciate your support.
Except for material released under a Creative Commons License: ©2019 Kenneth John Odle All Rights Reserved
Permalink for this article:


https://iswpw.net/2018/08/18/project-wideawake-011/