I have always wanted to do an eight-page zine, but could never figure out what the topic could possibly be.
Then I realized that I love to walk and listen to podcasts about creativity and get a lot of ideas which I promptly forget. So I decided to write down those ideas as I go.
And then, as it sometimes happens, those two ideas crashed together in my mind. There's my idea for my eight-page zine: write up those notes. This way, I'll never lose them.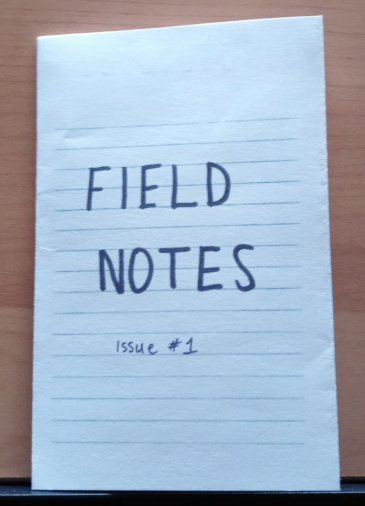 Bonus: because I may not do anything with a lot of these notes, by putting them into a zine, others might get something out of them.
The back page explains it better: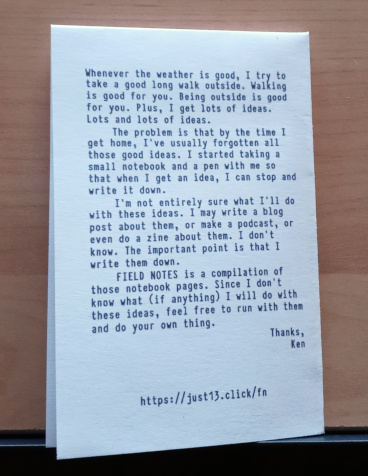 You can get the first one for free from Gumroad.
You can also visit this page on my zine website.
This work is licensed under a Creative Commons Attribution-NonCommercial-ShareAlike 4.0 International License.
Permalink for this article:


https://iswpw.net/2023/03/06/field-notes/