Podcast: Play in new window | Download (Duration: 40:45 — 37.5MB) | Embed
Welcome to episode #6 of Project Wideawake.
This Episode's Tunes
"Canada Loves You" by Rubber Clown Car (4:73)
"Popcorn" by TenPenny Joke (3:58)
"Songstress' Sweet Song" by The Agrarians (2:20)
"We Are All Bears" by Tinyfolk (3:15)
"Cryin Eyes" by Old Lights (3:04)
"Country Love" by Benji Hughes (3:11)
"More Than I Need" by Philip Peters (4:42)
Incidental music is by Kevin McLeod from incompetech.com.
Episode #006 is 40 minutes and 44 seconds long and 56.0 MB in size. As Goldilocks would say (hopefully), neither too long nor too short.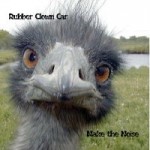 Rubber Clown Car is from somewhere in the United States. They count among their influences XTC, The Beatles, Matthew Sweet, The Who, Bob Mould, Two Tone, Living Colour, just to name a few. You can check them out at www.rubberclowncar.net to find out more.
Courtesy of Mevio's Music Alley.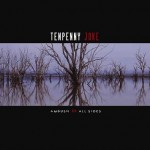 TenPenny Joke is an Australian group that is currently taking an extended break. Their website is here. You can also hear more of their music by visiting them on My_______.
Courtesy of Jamendo.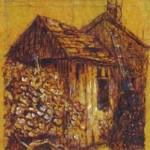 The Agrarians is a duo from Baltimore, Maryland. You can visit their blog here, but I admit, I haven't quite figured it out yet. They are also on My_____.
Courtesy of  the Free Music Archive: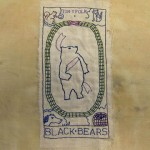 Tinyfolk is also on a bit of hiatus at the moment. You can get more information about them from the CLLCT Collective. They are also on Muxtape.
Courtesy of  the Free Music Archive: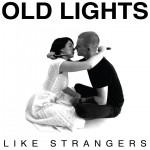 Old Lights has a page here, where they are amazingly reluctant to say anything about themselves. (Bonus: find the chicken photo.) They are from Missouri, United States.
Courtesy of Mevio's Music Alley.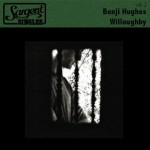 Benji Hughes is from North Carolina, United States. You can catch up with him on  My______.
Courtesy of  the Free Music Archive:

Philip Peters is from the United States, but his blog is here.
Courtesy of Mevio's Music Alley.
Seven songs, roughly 25 minutes. Enjoy.
Support This Site
I don't run ads on this site, so if you found this post useful or enjoyable, please support this site by sharing this post on your favorite social media by using the buttons above. If you would like to contribute to the server costs, you can also contribute via PayPal at paypal.me/kjodle. I appreciate your support.
Except for material released under a Creative Commons License: ©2019 Kenneth John Odle All Rights Reserved
Permalink for this article:


https://iswpw.net/2011/09/08/project-wideawake-006/