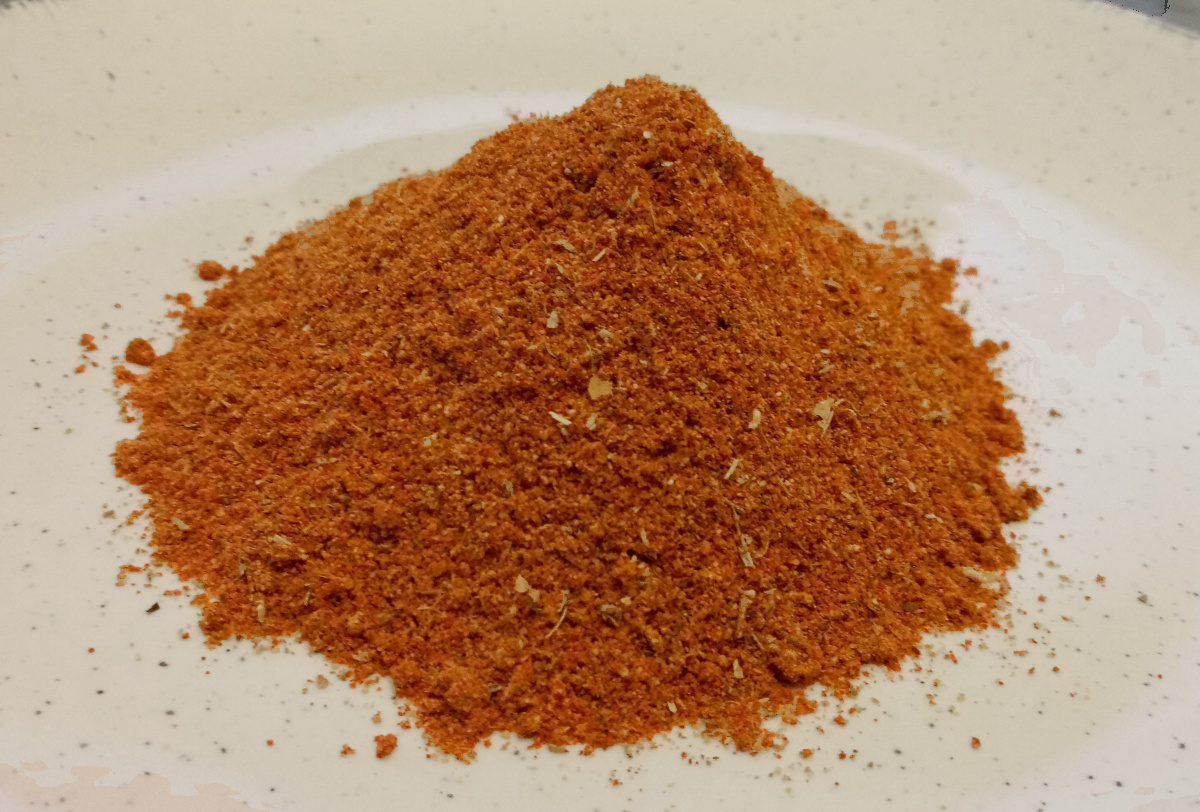 I like Cajun food, especially red beans and rice, but it is a challenge to make it here in the Midwest because most all of the commercially available Cajun seasonings are little more than a celebration of salt. Hence, the following recipe.
This recipe doesn't contain as much cayenne pepper as you might think, and it doesn't contain any salt. An explanation follows. The ingredients are by proportion, so you can make as little or as much as you like.
Ingredients
4 parts granulated garlic
5 parts paprika
2 parts ground black pepper
2 parts onion powder
1 part cayenne pepper
2 parts dried oregano
2 parts dried thyme
Method
Mix to combine, and store in an airtight jar.
Notes
I don't add any salt or sugar to this recipe. Most Cajun seasoning manufacturers know that you're going to taste their product as soon as you get it home, so they add salt (and often sugar) to their recipes. If they didn't, you'd get it home, taste it, assume something was wrong with it and take it back to the store.
This recipe isn't meant to be eaten directly, but to be used in cooking. I would much rather control the salt content of a recipe (which is something we all should do) at the level of the recipe, and having ingredients with a lot of salt in them already makes that hard to do. Plus, a lot of cajun recipes, such as red beans and rice (which is the main reason I needed this seasoning mix) call for ham or sausage, and those ingredients already contain a lot of salt. If they do, they'll add salt to the dish. If they don't have a lot of salt, or you leave them out entirely (because vegetarian red beans and rice is a thing, and it's delicious), you can always add additional salt as needed.
This recipe also doesn't contain much cayenne. That's because not everybody in my family can handle really spicy food. So the amount of cayenne in this recipe is up to you. You could easily double it in this seasoning mix and this would still be pretty mild.
If you are going to use this seasoning in vegetarian version of recipes that traditionally call for sausage such as Andouille, you'll probably want to add more of this seasoning to make up for the flavor you would get from the meat. Also, you'll probably want to replace some or all of the paprika with smoked paprika to get that smoky flavor.
Also, thyme and oregano are fairly big compared to the other ingredients in this seasoning mix. To prevent them settling out, you can grind them in a mortar and pestle: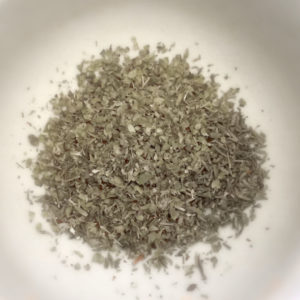 That said, I just dropped this entire batch into my coffee grinder and blended it to make it even.
Go ahead and try this recipe and let me know what you think.
And oh yeah, that recipe for red beans and rice is coming up.
This work is licensed under a Creative Commons Attribution-NonCommercial-ShareAlike 4.0 International License.
Permalink for this article:


https://iswpw.net/2019/04/28/cajun-seasoning/