Podcast: Play in new window | Download (Duration: 44:24 — 40.9MB) | Embed
Welcome to episode #3 of Project Wideawake.
This episode's tunes
This time around we have eight songs for your listening pleasure.
"Lonely Night" by Persson (4:17)
"Naked as a Star" by Steve Kilbey and Martin Kennedy (3:28)
"Friday Nights" by Kids Fly Free (3:22)
"Everybody Lies" by the Math and Physics Club (3:13)
"Je cherche mon chemin" by Les Pieds Dans L'Herbe (3:01)
"Dream On" by Orphan Songs (4:27)
"Out of Towners" by Saint Dragon (3:18)
"Front Porch" by Pariah Beat (3:47)
Incidental music is by Kevin McLeod from incompetech.com.
Episode #003 is just under 45 minutes long and about 64 MB in size. Sorry if that's too much. Sorry if these show notes are sparse, but I went from being unemployed for six weeks to working almost 80 hours a week. Feast or famine.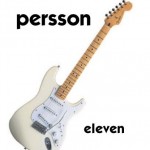 Persson is a Swedish musician. This is from his album Eleven, which he describes as an attempt "to come back to a more blues-oriented style."

Steve Kilbey is/used to be the bass player for the Australian group The Church. His website is The Time Being.

Kids Fly Free is Sam, a one-man band from Utah. He has a page on MySpace, but there isn't anything there. This song goes back to 2006, and I'm not sure if he's been doing anything since.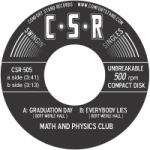 Math and Physics Club is awesome! You can visit their website here.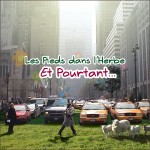 Les Pieds Dans L'Herbe is French, or possibly Quebecois. This is off their EP, Et Pourtant…, which translates as "and yet…" You can visit their website, which is in French, here.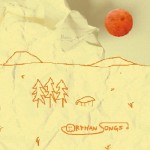 Orphan Songs is Carl-Otto Johansson, a Swedish one-man band. His website is here, and his YouTube channel is here.

Saint Dragon is a group from South Africa. This song goes back to 2006. I can't find out anything else about them, since their website is now defunct.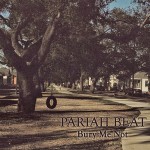 Pariah Beat is still rocking. You can visit them here. This is the cover off their 2010 CD Bury Me Not, which you can pick up from their website.
As before, I still don't have a poll, so go ahead and leave comments about what you like or don't like.
From last time: The deal with French people and Myspace is not the between French people and Myspace, but between musicians and Myspace, which makes it easy for them to post mp3's. Very cool. (I never thought I would use the word "cool" in the same sentence with "Myspace.")
If all goes well, I'll have another podcast in two weeks. I'm even more excited about that one than this one. There's some good music coming up.
This work is licensed under a Creative Commons Attribution-NonCommercial-ShareAlike 4.0 International License.
Permalink for this article:


https://iswpw.net/2011/07/23/project-wideawake-003/