Podcast: Play in new window | Download (Duration: 22:48 — 21.1MB) | Embed
Notice!
Before you listen to this episode,
you should read this post first
. Yup, I screwed up. What you hear now is the corrected podcast.  If you want to, you can listen to the (mostly) free-of-me screwed up version
here
.
Welcome to episode #5 of Project Wideawake. I tried to keep it short. Again, feel free to comment on the songs, letting me know which ones you did and didn't like. Also, let me know if you like the new shorter, more music, less talk format.
Here are some very interesting facts about the number five. Here's some more stuff about the number five. Here's some more stuff about the number five.
And who could forget Johnny Five?
Here are some pictures of the number five. (Can you tell I'm tired?)
 This episode's tunes
"ghosttown" by Yes i am (4:40)
"Jamais debout toujours par terre" by Les Vielles Salopes (2:16)
"Dance Naked" by Bazooka Jones (2:48)
"Rag Doll Physics" by the Diablo Swing Orchestra (3:53)
"Views of the Holy & Divine" by The Agrarians (1:44)
Incidental music is by Kevin McLeod from incompetech.com.
Episode #005 is 22 minutes and 48 seconds long and 31.3 MB in size.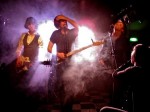 Yes i am is four friends from a small town called Örebro län in Sweden (look it up on Google maps). You can visit their my_____ page here.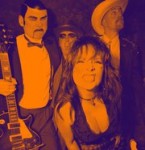 Bazooka Jones is "three and a half members, playing three and a half chords for three and a half, minutes at a time". Their website may or may not be here.

Les Vielles Salopes is from Paris and has been in existence since 1995. Their website is here, I think.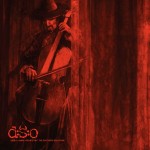 Diablo Swing Orchestra is a Swedish metal group, which means they are both like and unlike any US metal group you have ever heard. You can visit their website here.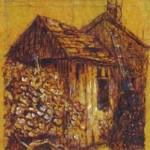 As far as I can tell, The Agrarians is really pretty much just two people, which is cool. You will be hearing more from them. Until then, visit their website.
Wow, two groups from the United States, one from France, and two from Sweden.
This work is licensed under a Creative Commons Attribution-NonCommercial-ShareAlike 4.0 International License.
Permalink for this article:


https://iswpw.net/2011/08/20/project-wideawake-005/