Podcast: Play in new window | Download (Duration: 56:12 — 51.7MB) | Embed
Welcome to episode #4 of Project Wideawake.
This episode's tunes
Nine songs this time! Count 'em! I possibly should have broken this up into two podcasts.
"Velvet Embracer" by the Diablo Swing Orchestra (4:05)
"When the end sits next to you" by Island near the clouds (1:23)
"El Camino Love Song" by Chop Suzy (3:24)
"I Don't Believe You" by The Thermals (2:33)
"Let it All Show" by The Sheepdogs (5:04)
"Ghost of York" by As Tall As Lions (4:07)
"First Dibs on Last Chances" by A Step Behind (3:56)
"You Can't Save Me" by Freeky Cleen (2:42)
"The Other Man" by Sloan (3:52)
Incidental music is by Kevin McLeod from incompetech.com.
Episode #004 is 56 minutes and 12 seconds long and 77.2 MB in size. Oh, yeah! (Well, I said it would be close to an hour—what did you expect?)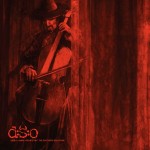 Diablo Swing Orchestra is a Swedish metal group, which means they are both like and unlike any US metal group you have ever heard. You can visit their website here.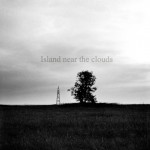 Island near the clouds is a Russian group, meaning that is mostly just Viktor. You can find out just a little bit more about them here. You can also listen to some of their tracks on SoundCloud.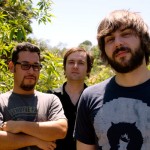 Chop Suzy is a Los Angeles-based rock trio that has been on the scene playing clubs throughout the Southern California area since 2004. Their website is here.
(BTW—Chop Suzy, chop suey, Chop Suzy, chop suey. Get it?)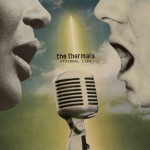 The Thermals is an "indie punk" band from Portland Oregon. They got their start back in 2002. You can visit their web site here.
The Sheepdogs focus on melody, harmony, and groove. Visit them here. Bonus! They're Canadian!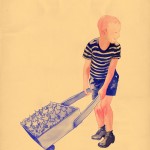 As Tall As Lions is from New York, but you can visit them by going here. They are now on their third album. Apparently they are over, but you can buy some merchandise here.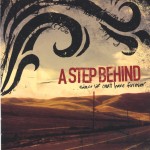 A Step Behind is from Texas, US. They are on MySpace.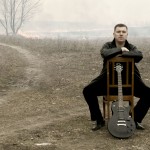 Freeky Cleen is from the Ukraine, like I said. You can visit their website here, where you can download some more great music.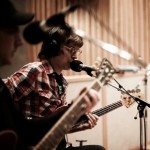 Sloan has apparently morphed into The Sadies, which is better than just disappearing altogether. You can see their old archives at the Free Music Archive. Bonus! They're Canadian!
Again, I still don't have a poll set up here, so if there is a song you especially like (or especially don't like), then drop a comment and let me know. Just remember to be nice, because that guy in Poland is listening. Thanks!
This work is licensed under a Creative Commons Attribution-NonCommercial-ShareAlike 4.0 International License.
Permalink for this article:


https://iswpw.net/2011/08/13/project-wideawake-004/