Podcast: Play in new window | Download (Duration: 54:27 — 49.9MB) | Embed
Hey there! It's good to see you again, too.
Welcome to episode #6 of the Silent Noise Project. This episode is 54 minutes and 27 seconds long and weighs in at a very petite 49.8 megabytes, although, as always, your mileage may vary.
That's a pretty cool cassette image, isn't it? If you agree, or disagree, please let me know in the comments.


Danger, Will Robinson!
Just a reminder that this podcast is NSFW/NAFW. If you're too lazy to read these entries in the glossary (which, like Clarissa, explains it all), these items mean:
NSFW: Not Safe For Work, meaning your boss will probably fire you.
NAFW: Not Appropriate For Work, meaning your boss will probably listen with you, and then you'll both be fired.
You've been warned.
The People's Revolutionary Podcast Naming Committee has decided that the name of this episode is "The Back In the Saddle" episode.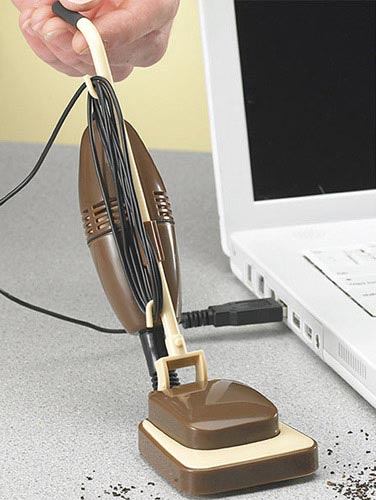 Additionally, the amount of suck in this show is high. But it's getting better. (To be specific, I sound breathy and there's too much "breath noise". Sorry. I need better equipment. Even more importantly, I need to learn to use it properly.)
Part 1 of Project Wideawake episode #8 is here and part 2 is here.
This Show
Introductory Material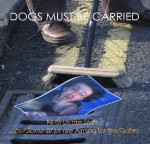 The official website of Dogs Must Be Carried is here. In case you haven't guessed, they're British. Be a dear, visit their site, and buy their album, so they can bring us more wonderful things like that.
I am actually a big fan of Martha Stewart (which probably needs to be explained at some point in future). Here's some patriotic stuff you can do for the upcoming 4th of July holiday.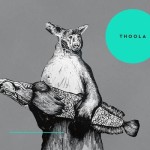 Thoola is a Czech group whose official website is not here. But you can follow them on Facebook, download the rest of their music from Bandcamp, visit them on MySpace, or even vote for them in the 2014 Euromusic Contest.
There is a mistake in the podcast. I said that Thoola was courtesy of the Free Music Archive. Actually, they are courtesy of Jamendo. Sorry about that.
Chapter 1 — Delays, Delays, Delays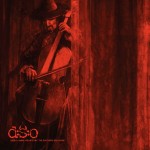 Diablo Swing Orchestra absolutely rocks. Their official site is here. Apparently, they are also on Facebook.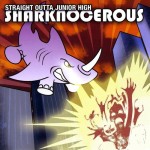 Straight Outta Junior High used to have a website, but apparently it is no more. But you can check them out on Facebook here, follow them on Twitter here, read about their final shows here, and read about their breakup on PunkNews here. It makes me so sad that they are no longer making music, but everything on the internet eventually dies.
Chapter 2 — All About Last Week
Orphan Songs has an official website here, and a Facebook thingy here. You can support them by going to their BandCamp page and buying their music on a "name your price"…thingy.
I think cheese is a good thing. Here's a recipe from Rick Bayless on how to make some homemade kickass Mexican cheese, aka "queso fresco". It's good! Try it! Believe me, you can make your own things.
Something weird happens right around 23:45. I have no idea.
Chapter 3 — Books! Cripes, I'm Reading Again!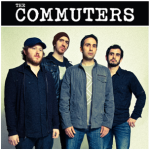 The Commuters have an official site here, and a Facebook page here. You can also follow them on Twitter and on BandCamp.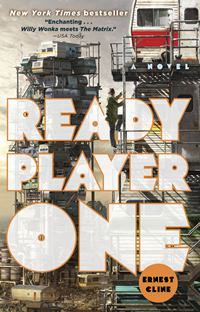 You can check out Ready Player One on Amazon here. As of the date I'm preparing this post, it has 3,256 customer reviews, the overwhelming majority of which are positive and the rest of which were written by intellectual dorks, by which I mean "people who disagree with me" because that's how we do things now in 'Murica.
My allergies started acting up around 39:00 and I forgot to edit that snuffle out. Sorry.
And then I have a big "um…er" around 45:18. I forgot to edit that out. So much for professionalism.
You can check out Austin Kleon's book Steal Like an Artist here, and his Show Your Work! here. I wanted to talk about creativity, podcasting, and "make your own thing" here, but timey-wimey-wibbly-wobbly-shit-it's-too-long-already, so I'll talk about that next time. You can get his books and do your homework ahead of time, if you like.
Support and Shout Outs
If you want to support this blog and this podcast, you can use the following link to donate securely via PayPal:
Donors automatically get a shout-out. If you can't/won't/forgot to support, you can still get a shout-out. Just send me a message in the best way you know how.
Follow-Up
I've decided that I will call all of those recordings I make on the road "Project Kerouac". If you can figure it out, +3 charisma and +2 intelligence to you.
Here is a picture of a rebel X-wing fighter that crash landed on an aircraft carrier during WWII: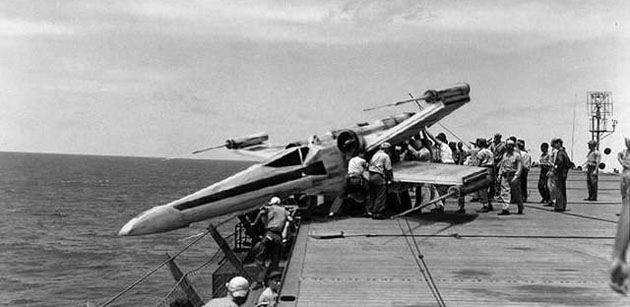 This work is licensed under a Creative Commons Attribution-NonCommercial-ShareAlike 4.0 International License.
Permalink for this article:


https://iswpw.net/2014/06/28/silent-noise-project-006/