Podcast: Play in new window | Download (Duration: 49:11 — 45.1MB) | Embed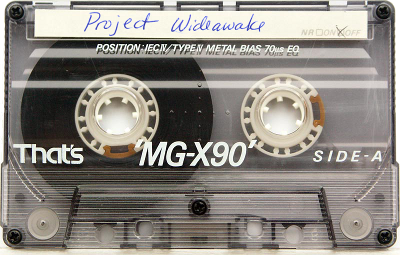 Welcome to the first part of episode #8 of Project Wideawake.
Why two parts? It's a long story, but the tl;dr version is this: it's been three years since I've done a podcast, so I decided for this first one to recap some of my favorite songs from the first seven episodes. Turns out there were 12 of them, which made for a mighty long podcast. The choice was to either dump some of the songs, or break this podcast into two parts. Guess which one I chose.
The first part of episode #8 is 49 minutes and 11 seconds long and weighs in at exactly 45.0 megabytes, although your mileage may vary.
Here's an interesting fact I forgot to mention: This is the first podcast that I produced and edited entirely in Audacity. I would like to take a moment to thank the Audacity team for building an application that lets people like me produce a podcast. Without FOSS software, I would have to spend hundreds or even thousands of dollars on sound-editing software, and needless to say, this podcast (and many others out there) simply wouldn't exist. So thank you for all your hard work and dedication.
Playlist:
Sources:
There you have it. Now click that "play" button!
Looking for part 2? Here it is: Part 2.
Sorry that I didn't have time to include album covers, but you've seen them before. To make up for it, here's a random picture from the internets of Chewbacca riding a giant squirrel and fighting Nazis: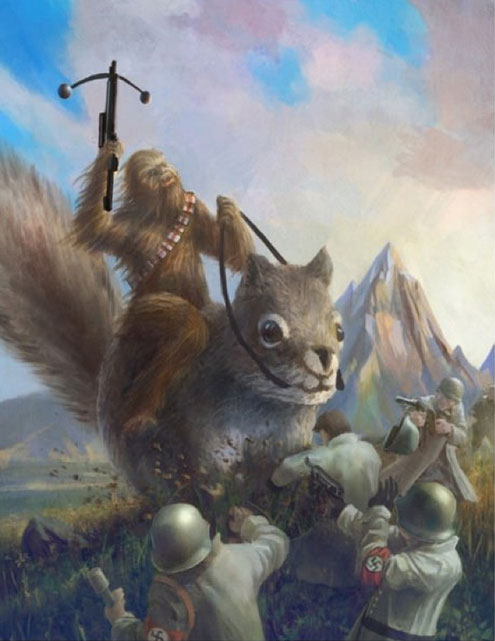 Unfortunately, that crossbow is obviously Photoshopped.
This work is licensed under a Creative Commons Attribution-NonCommercial-ShareAlike 4.0 International License.
Permalink for this article:


https://iswpw.net/2014/06/21/project-wideawake-008-part-1/